Footloose Stage School based in the heart Thurnby village, Leicester offers classes in acting, singing and dancing to students aged 3yrs upwards every Saturday during term time.  The students work on performance pieces for our big productions held at prestigious venues throughout Leicestershire including Sue Townsend Theatre, Y Theatre and Loughborough Town Hall.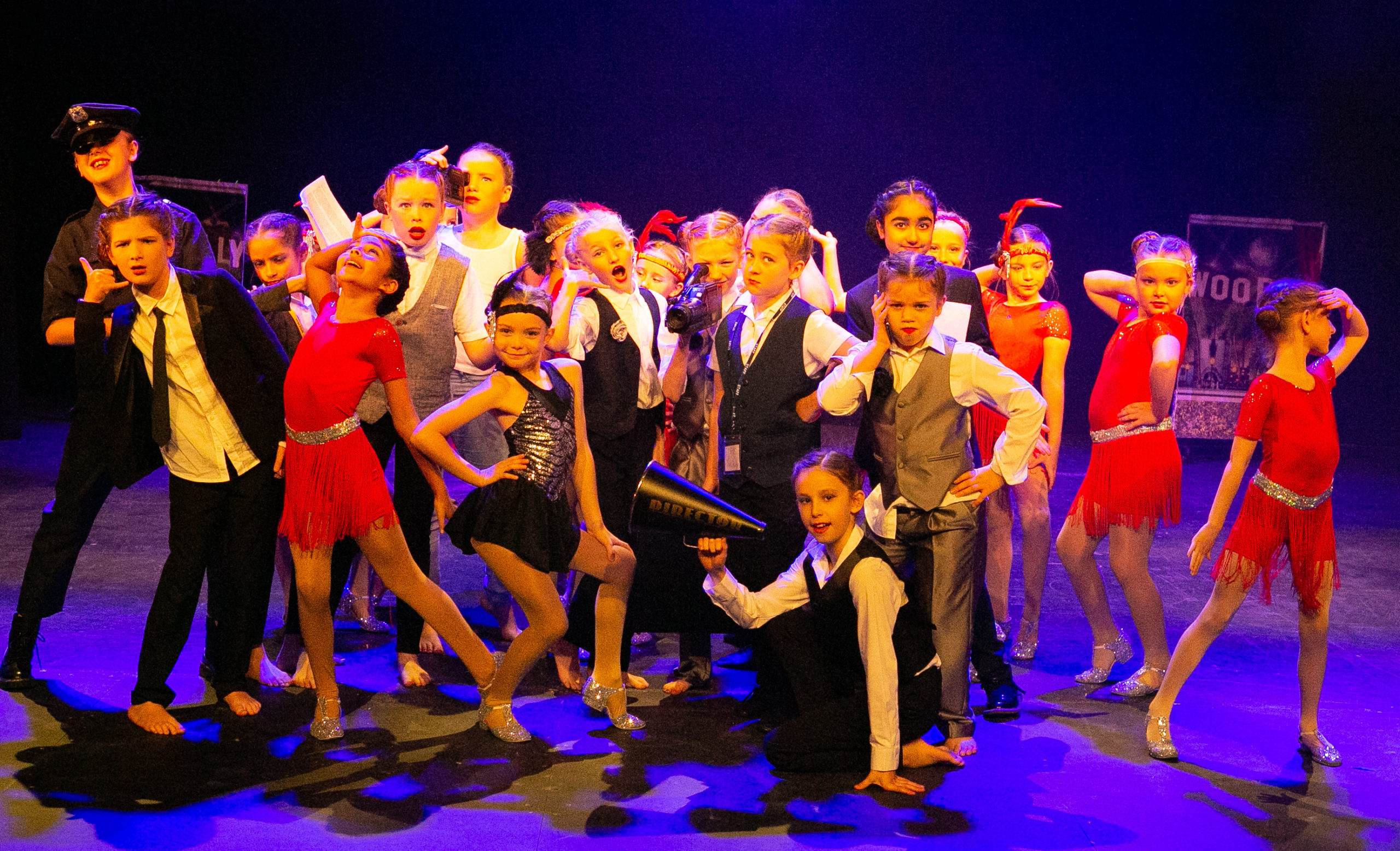 Footloose 'was born' on Saturday 9th April 2005 and opened with 30 students on role.  Today, the school sees over 100 students a week come to class and Footloose continues to offer more and more options for our students to excel: from Trinity Drama 1 to 1 tuition to Trinity Rock and Pop 1 to 1 classes, from IDTA Ballet & Tap classes to Acrobatic Arts to Musical Theatre, from competition groups to solo classes… Footloose offers it all! 
The ethos of the school is to embrace the arts in a fun environment, and to provide the students with as many platforms for performance as possible whilst fulfilling potential, promoting pride and self-confidence and fostering ambition. The school undertakes competition work 2 – 3 times a year as well as running their own festival: 'En Pointe Festival of Dance', and each competition sees the students acheive better results than the last, with many trophies awarded to the students. In addition, the students are regularly offered exciting opportunities to perform in the West End and abroad. Previous performances have included but not limited to Sadlers Wells London, Her Majesty's Theatre London, Disneyland Paris, The Royal Albert Hall and every dance teachers dream: Disney World Florida in 2018! Footloose Stage School is also lucky enough to have connections to numerous events businesses across the UK meaning we are able to offer our Senior students opportunities for corporate event work. 
Footloose is fortunate to be linked with the outstanding Performing Arts college: MADD (Midlands Academy of Dance & Drama) and we are delighted to have Creative Director Emma Clayton & Course Director Edward Nudd as the schools patrons. Their wealth of knowledge and experience of TV, Film & Theatre including Broadway is so vast and allows for our students to learn so much, especially when these outstanding performers in their own rights are available to deliver workshops. Our patrons attend our annual show to keep updated on our students progress and to present an award to a promising star each year. 
Footloose is thrilled to offer free trials for all of our classes, for prospective new students to give them a taste of 'Life at Footloose' and welcome them to the Footloose Family.  Please do contact us for further details.
We hope you enjoy visiting us at Footloose!