WEST END STAR TEACHING AT FOOTLOOSE!
We are thrilled to welcome West End Star Joseph Connor to Footloose who will be choreographing the Headliners 2 dance for our 10th Anniversary Show.
Joseph has just finished a run in 'Evita' in the West End and his other West End credits include 'Wicked,' "Lord of the Rings' and 'Flashdance' amongst many others. Joseph is busy rehearsing for his role in Starlight Express at the end of January and we are thrilled to welcome him to Footloose for what will be an incredible experience for our oldest students!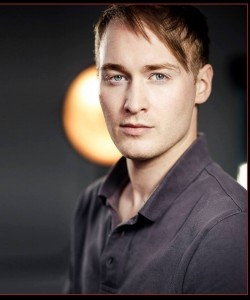 10th Anniversary Show – Tickets Selling Fast!
Tickets are selling fast for our 10th anniversary show on Saturday 25th April 2015 with over 1/2 the tickets already sold.
To book your tickets please visit the Loughborough Town Hall website.
New Website!
Welcome to our brand new website – we hope you enjoy visiting us and don't forget to check back here for all the latest news!